Besides being one of the Char Dhams of Hindu religion, Puri is also well-known for its gastronomic scenes. The city provides diverse cuisines to all sorts of travelers: vegetarian, non-vegetarian, seafood lovers and local food aficionados. Some of the most appetizing foods to check out during your Bhubaneswar to Puri cab tour include:
Khichdi:
Kichdi is a popular Odia dish served at the Jagannath Temple as a part of the maha bhog offered to Lord Jagannath. This dish is made from a mixture of lentils and rice cooked in pure ghee – so there is no doubt that it is delicious and healthy. To make khichdi more appetizing sugar, coconut, and cinnamon are added to this food. This dish is served with curd and papad to make it a complete meal for one person.
Malpua: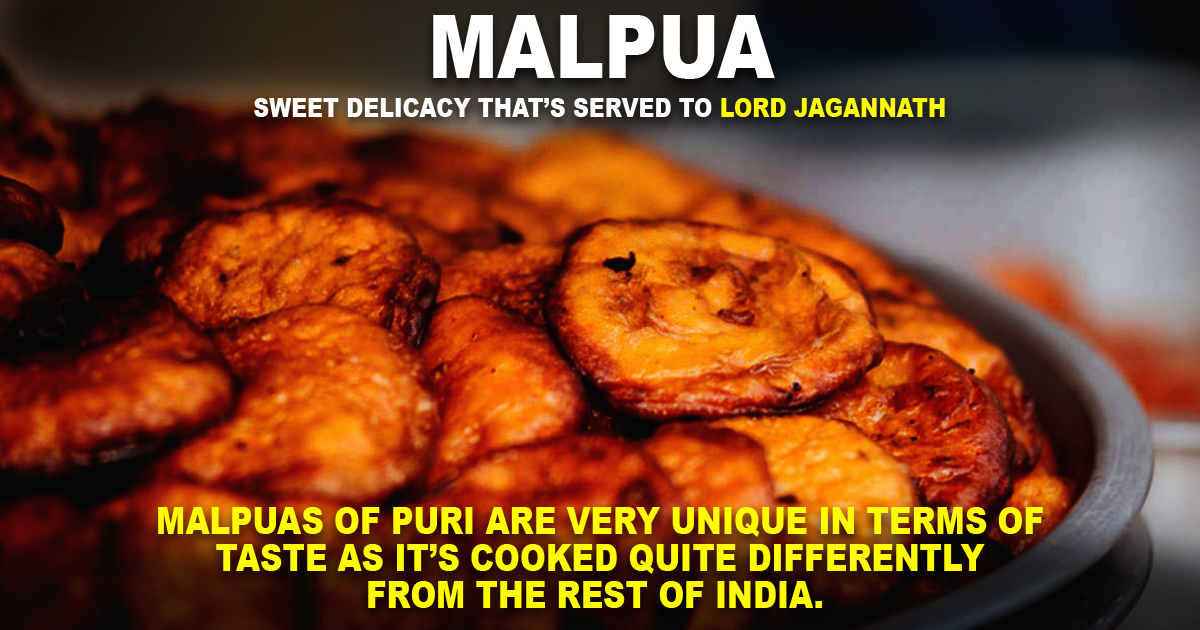 Malpuais is yet another sweet delicacy that's served to Lord Jagannath as the morning bhog. Malpuas of Puri are very unique in terms of taste as it's cooked quite differently from the rest of India. Some of the most essential ingredients used to make malpuas are milk, flour, cardamoms, bananas, fennel seeds and coconut. All these ingredients together not just make Malpuas to smell good but also melts easily in one's mouth.
Chungdi Malai:
Puri's resting place on the Bay of Bengal makes it a perfect place to find any type of seafood dish. Chungdi Malai in Puri is definitely a worth trying dish which is an appetizing prawn dish that has a creamier texture due to the use of coconut milk during the cooking process. Many different spices are also added to make this finger-licking favorite dish in Puri. This unique dish is served with basmati rice, which makes a satisfying meal for one.
Rasabali:
Rasabali is yet another famous dish that is served to Lord Jagannath as a part of Chappan bhog. Made of farmer's cheese Rasabali is available at most food joints in Puri.
The local foods of Puri are as sweet & diverse as the city itself. The city truly gives its best to offer travelers a dish of its own Odis twist that couldn't be forgotten. So, what are you waiting for? Book your Bhubaneswar to Puri taxi service now through ODCAR and make the most of your trip by munching on some of the popular dishes mentioned above.
Source from: https://www.quora.com/q/smartcitybhubaneswar/Give-Yourself-a-Delicious-Retreat-in-Puri-with-Some-Popular-Dishes