Bhutan is one of the most amazing places in the world and is one of the few places left on the globe where you can get so close to nature. Are you looking for a day hike or a trekking tour or arduous trekking adventure? Bhutan has it all! Itis home to abundant pristine mountain lakes, imposing glaciers and some of the world's most endangered species.All awaits you in the mountainous amphitheater of the Himalayas.
Travel operators will give you some of the country's most beautiful treks for avid vacationers.Trekking is a great fun and Bhutan trekking tour, just a unique experience for those seeking solitude with the mountains. Have a look at five of the most excellent treks in Bhutan.
The Jhomolhari Trek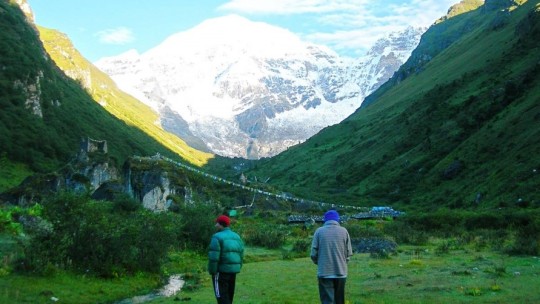 Mount Jomolhari links Bhutan and Tibet, which is often known as the "Bride of Kangchenjunga," and is famous for its northern face. It extends abruptly from the highlands. Bhutan trekking tour to Jhomolhari is one of the most popular in Bhutan.
It's a reasonably challenging trek that crosses over both Bhonte La pass 4,890m) and Takhung La passes 4,520m and attracts visitors for its spectacular views of Mt. Jomolhari 7,326m. If you are going on a adventures Bhutan trekking tour, you will come across the Jomolhari Mountain Festival and watch the celebration, local culture of the small villages near the base of Jomolhari.